Placements – What You Need To Know.
By Gemma McCann,
Written by Gemma McCann.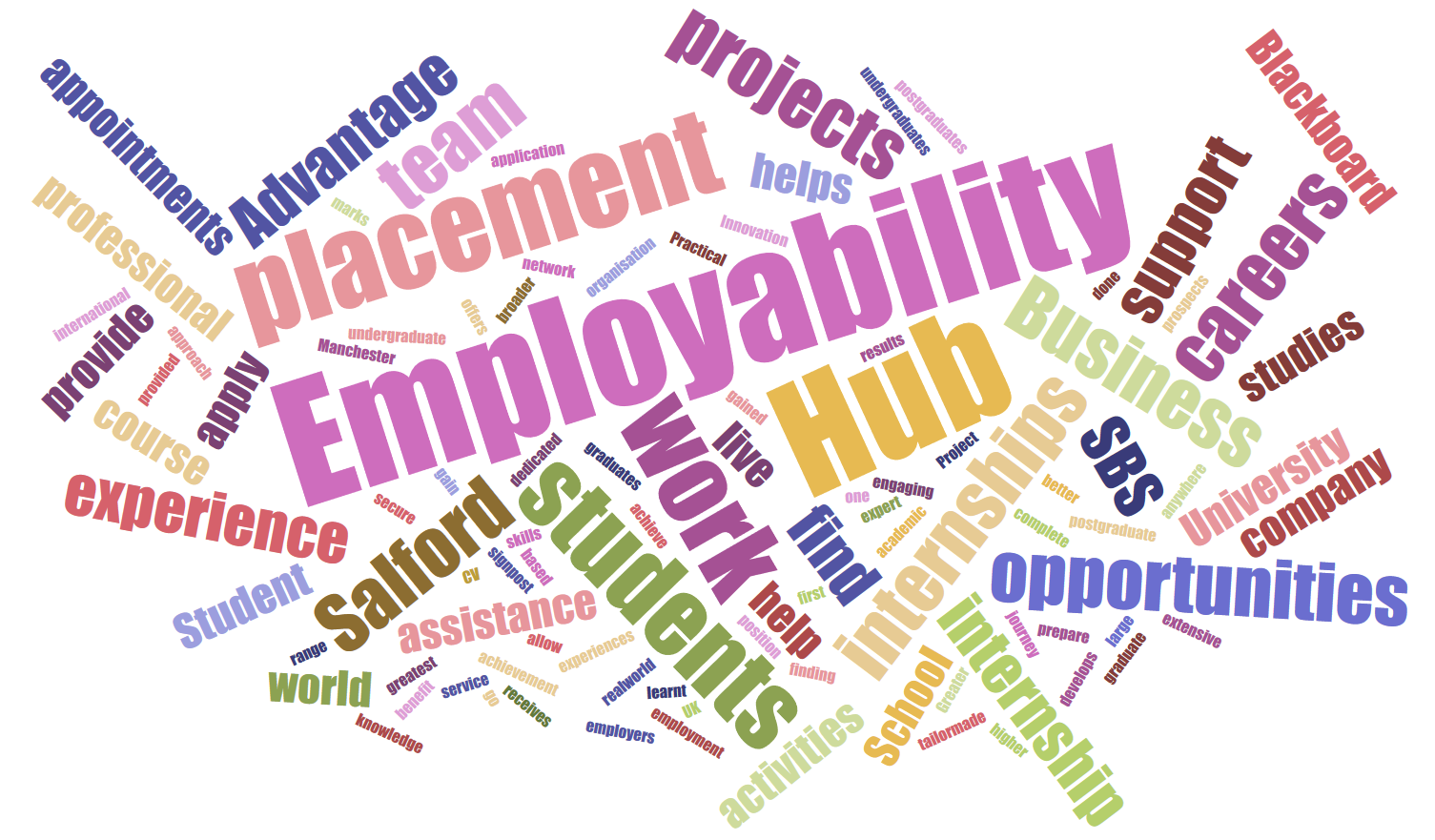 Is a placement right for you?
The answer is yes! Whether you are looking to do a full placement year, a placement as an optional module, or you are just looking to fill up some of your spare time in the summer; a placement is the perfect option.
Why are placements important?
Placements improve your employability. It's great for employers to see that you have a degree and knowledge in a specific subject area, however, experience is an essential tool. Experience is important to employers because they can see that you have an understanding of the subject area and they can see that you know how to apply it. Why is this important? Because it increases your chances of success when applying for jobs. Placements are also an important opportunity for you because it gives you insight into what that job entails. You might find that you do a placement and don't enjoy that particular job role, you then know that you can look for another role that will be more suited to you.
What type of placement should you look for?
There is no right or wrong answer here. As you begin to look through placement opportunities you will become alert to the type of placements that suit you. It is ideal to get a placement that relates in some way to; 1) the type of job or subject area that you are interested in, and/or 2) the employers/companies that you are interested in.
Where should I be looking for placement opportunities?
Some useful websites can be:
My Career (Accessible through the Staffordshire University website).
Rate My Placement.
Prospects
Total Jobs
Indeed
LinkedIn
Milkround
Gradcracker
Google (Search 'Placements UK' etc)
If you have a specific employer in mind then you can always look on the careers section of their website to see if they have any placement/internship/volunteering opportunities. You can also email companies directly with information on what you are looking for, to see if there is anything that they can offer you.
What should you do after securing a placement?
Keep your personal tutor informed, particularly if it is a placement directly for your course.
Keep a diary or an information sheet about what you did and learned throughout your placement (you might want to refer back to this for your future cv or in job interviews).
If you have looked to the Career Connect Hub for any guidance or advice then you can let them know about your achievement (We love to hear about our students' successes!).
If you are struggling to find an appropriate placement or you are unsure of the application process, you can talk to your personal tutors/lecturers or you can book an appointment with, or pop down to the Career Connect Hub for any guidance and support.
To speak to one of our Career Coaches get in touch:
Email: careers@staffs.ac.uk
Twitter: @CareersAtStaffs
Instagram: @CareersAtStaffs
Facebook: Staffordshire University​ Career & Personal Development
LinkedIn: @CareersAtStaffs