Please BOOK – Eventbrite FREE walkers tickets
We will meet at Stoke Film Theatre in Shelton
to start walking at 6.30pm.
This will be a `Reclaim the Streets' Style walk, where we will occupy the streets around and within Shelton and Stoke town, embarking on a special night walk together to explore Art City.
During the walk there will be stopping points on the way, with opportunities to hear about some of the fantastic projects and organisations working locally, and some of the activities and groups that you can get involved in. These include YMCA North Staffs talking about the Uprising programme and their new Spar shop.
As part of the London Road Festival, Letting In The Light and Cultural Sisters are collaborating on the Art Stop, a fantastic programme of events at an empty shop in the town centre. We will pop in for a quick look.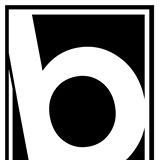 The walk will end at around 7.30 pm at B-Arts, Hartshilll Rd, Stoke with a chance to share a cup of something warm & snacks. We will have a tour of their building including the new co-working spaces for students and artists.We will find out about the Art City programme and hear from the consortium partners Airspace, bitjam, Cultural Sisters, Letting In the Light, picl, and Restoke.

The event will finish at around 9pm.
If you would like to be one of our "human noticeboards" during the walk, you get 2 minutes to tell us about your organisation, project or group – then please get in touch with Penny Vincent by email to confirm your slot on p.e.vincent@staffs.ac.uk

Please wear strong shoes and layers including waterproof clothes.

We suggest you park on the Staffordshire University car park on College Rd in Shelton, Stoke on Trent which is open and free after 6pm.
You will make your own way back home from B Arts in Stoke, so please plan transport accordingly.
This is the 9th community night walk organised by AirSpace Gallery and Staffordshire University. Find out more about our first Night Walk and how they work, here
http://conjunction.org.uk/2012/11/23/conjunction-12-the-streets-are-ours/
For more information contact Penny Vincent at Staffordshire University  01782 294793 p.e.vincent@staffs.ac.uk 
Photos from previous 2013 Community Night Walks