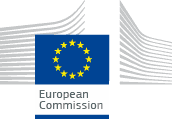 Erasmus+ Knowledge Alliances 
Knowledge Alliances are a new type of project which, following pilot calls in 2011 and 2012 under the Lifelong Learning Programme, will form part of the Erasmus+ Programme 2014 – 2020.
Knowledge Alliances are structured partnerships between Higher Education Institutes (HEI) and the business community. They are intended to facilitate long-term active exchange and collaboration between HEI and business to foster entrepreneurship and innovation. Knowlege Alliances are part of the second key activity area for HEI under Erasmus+: cooperation for innovation and the exchange of good practice. 
 
Knowledge Alliance activities are expected to trigger innovative approaches, entrepreneural skills and the possibility of new products and services. They are therefore broadly defined and might include the development and implementation of new learning and teaching methods; structured mobility; a new multidisciplinary curriculum or a new company approach to staff development.
At least three counties must be involved in a Knowledge Alliance represented by at least one HEI and one private company in all participating countries. Partner organisations will be expected to raise at least 25% of the funds required for their Knowlege Alliance.
The concept of Knowledge Alliances was piloted in 2011 and 2012. Three out of 94 proposals were selected for funding in 2011 and three out of 103 applications in 2012. The successful pilot proposals are: 
CIAKL – Cinema and Industry Alliance for Knowledge and Teaching
EUEN – European University Enterprise Network
KNOWFACT – European Teaching Factory Paradigm in Manufacturing Education
E-NSPIRATION – Energy Innovative Training programme
EDUCCKATE – Education Cultural and Creative Knowledge Alliance for Tomorrow's Entrepreneurs
EURL3A – European Real Life Learning Lab Alliance 
For further details see the Knowledge Alliance web site
http://ec.europa.eu/education/higher-education/knowledge_en.htm