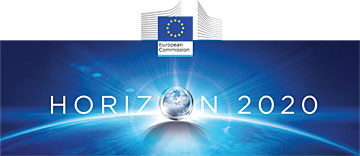 An additional societal challenge to fund social sciences and humanities research is to be added to Horizon 2020, the EU's next funding research programme set to run from 2014-2020, officials from member states and the European Commission have said.
The Commission has made preparations to split the existing sixth challenge in Horizon 2020's societal challenges pillar—inclusive, innovative and secure societies—into two, creating one challenge for humanities and social challenges and one for security research. The new sixth challenge will be called Europe in a Changing World, and will include research on "inclusive, innovative and reflective societies", says a Commission official.
The seventh societal challenge will be called Secure Societies, and will cover the "freedom and security of Europe and its citizens", according to the Commission's proposal. This will include security and defence research, as well as some research related to politics and diplomacy.
Within the sixth challenge, three fields will cover research into media, history, culture, philosophy, European identity and linguistics, the Commission official says. "The Council of Ministers and the European Parliament both wanted this, so we have plans to turn the six challenges into seven," he says.
There won't be any extra money for social sciences or the humanities as a result, but the change is likely to be welcomed by researchers in these fields, some of whom feared that being grouped together with security research would skew research priorities towards counter-terrorism and other security-related problems.
Funding for social sciences across the other challenges will remain as previously proposed, says the Commission official, but the Commission is still undecided about how this will be done.
The European Alliance for the Social Sciences and Humanities called the proposal a "pragmatic proposition", while saying that the creation of a special funding pot for such research would help scientists in the field to collaborate more and improve the circulation of ideas and people. Rüdiger Klein, a co-founder of the alliance, says the separation from security will increase the scope of contributions of social sciences and humanities research to Europe's society and economy.
However, Klein thinks that the research dimensions within the Innovative Societies part of the sixth challenge need to be further clarified. This part includes funding for initiatives such as ICT support, international cooperation, Science in Society and links between structural funds and Framework Programme funding.
"The current lumping together, under this heading, of all sorts of components familiar from Framework 7 carries severe risks for diluting the research agenda of this challenge," he says.
 Click on link to see the structure of the 3 Pillars of Horizon 2020
by Inga Vesper, researchprofessional.com, 16 Jan 2013