Students have earned industry recognition for a moving documentary inspired by the Nazi Occupation of the Channel Islands.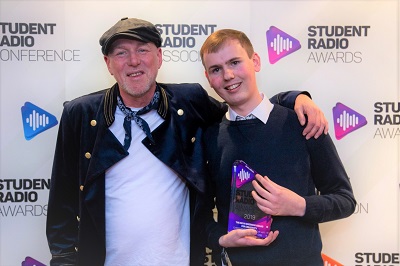 Chris Steers and Kelvin Andrews, both studying BA (Hons) Film, Television and Radio at Staffordshire University, won silver in the Best Speech Category at the Student Radio Awards this month.
For five years the Channel Islands became the only part of the British Isles to be Occupied by the Germans during World War 2 and 'Love, Art and Radio Resistance' tells the tale of two women who launched a fearless yet silent campaign to undermine the regime.