I am enrolled on the BSc Psychology and Counselling degree, and I thought it would be a good idea to write about a first-hand experience of what it is like on the course. As Psychology is such a big department at the university, with a lot of you reading this likely to be on a Psychology course, I will be mostly focusing on my experiences on the Counselling side of things. So what is it like?
Honestly, my scheduled Counselling sessions are the highlight of my week. On the more selfish side of things, it is an opportunity to air out grievances from the past week, and have your own mock 15 minutes of therapy. For those of you haven't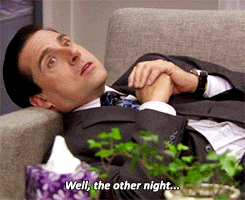 experienced any form of therapy or counselling, essentially you get to talk about your problems with another person, who's sole purpose is to listen and work through them with you. What is not to love! On the more academic side, it covers all grounds of the higher education experience. Not only do you learn about theories around therapeutic practice, as well as basic skills that you can use in any kind of interaction with another person, you also learn a lot about yourself and the people around you.
Here is how the course is broken down…
Year 1
During first year, like many other modules and courses, it is all about introducing you to the course material, easing you into what the award leaders, and respective governing bodies (i.e. BPS and BACP), expect from you. Specifically for counselling, you have one semester worth of counselling during the second semester, which at the time I remember feeling took forever to come around. During this introductory module, you learn basic skills that all therapists use, including use of body language and minimal encouragements (the 'mmmmms'). You are assessed, by completing a 5-10 minute, observed, counselling session, where you act the part of the therapist. If that begins to panic you and give you performance anxiety, do not worry! It is very difficult to fail this assessment, as all they want you to do is to show a handful of skills, and to be receptive of the person you are counselling. Failure = Not listening to anything.
Year 2
Things begin to step up a notch, and you are given a whole year on a counselling module, to develop your skills and your knowledge. At this point you are given a number of theories and types of counselling, including Psychoanalysis, Cognitive-Behaviour Therapy, and Person-Centred Therapy. You get to grips with what these mean, and what you as an individual are comfortable and identity more with. Then in the second semester the focus turns inwards, with weekly sessions based around reflecting on a variety of real-life issues, like prejudice and discrimination, stereotyping, and use of technology. Throughout this year (and next year) you are expected to keep a personal journal, which has a pass/fail grade. Admittedly for some, this can be quite difficult to keep and update regularly, but I find it is a great way to sort through your thoughts and opinions, on topics you have covered on a weekly basis. You have 1 exam, and 1 essay to complete over the year. That's it.
Year 3
Now this is where I am at the moment, and so I'm afraid can't tell you all that much of my thoughts on how this year plays out. From what I understand though, it will be just as interesting and interactive as the previous years, which I look forward to. This year appears to combine Year 1 and 2 together, solidifying the skills you learnt at the start of the course, whilst bringing in elements of personal development during second year. Though I was nervous about the end of year assessment, which is a 20-minute filmed counselling session, where you have to submit a video of said session, a transcript, and a large critical essay of what was said and done, after talking it through with my module leader, I feel fairly confident it should go off without a hitch. You can have multiple takes, and you have plenty of support from the technicians and colleagues if needs be. I hope to smash it!
You gain a lot of experience that is great in any context, and the skills you apply in the sessions can be further applied in any and all career paths. If there are people you have to work with, which there will be, you can connect with them, and work through problems a lot easier. Did I mention that it was also given a 100% student satisfaction rating on the national student survey? I really love this module, and I hope that I have sold it to anyone that may be considering switching courses, or choosing a course after college.
For more info about the undergraduate course, check out the university page here.