My time at Staffordshire University is coming to an end, so naturally I wanted to reminisce and share some of my favourite moments with you. I then thought what better way to do this than to share with you my top 5 songs that defined my time at uni. All the songs mentioned are based on the nights out I have had at the student union throughout my three years here!
1. The Killers – Mr Brightside
This song is such a classic uni defining song. I remember the times I heard this play during Mukky and everyone would sing it together or during pre-clubbing sessions in halls. I truly think that this song is able to bring groups from different backgrounds together who are able to sing the whole song from the top of their lungs.
2. Los Del Río – Macarena
Again, another classic clubbing song! This is the song that will have me run from the bar to the dance floor to do the dance ritual with everyone. It also brings out my inner child, since this song was popular when I was very young.
3. Linkin Park – In the End
This is another song that everyone would sing along to at Mukky. Another reason this song has made my list is because this would be one of my motivational and 'you can do it' songs! When I was swamped with deadlines or people were annoying me, I would blast this song out and bop my head very violently. Afterwards I would passionately go about my day because in the end it doesn't ever matter!!!
4. Macklemore & Ryan Lewis – Thrift Shop
Name another song that makes you want to spend all your student loan in a charity shop! Anyway, whenever this song would play in the club everyone would suddenly become a rapper and just get really fired up!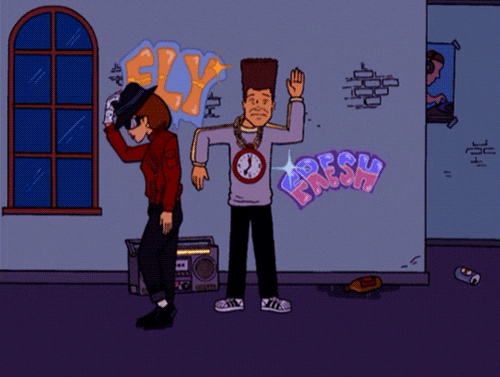 5. DJ Fresh – Gold Dust
This was my ultimate 'wake up and be awesome' song for whenever I needed to stay motivated or geared up for a long day! This was also the song that would turn the dance floor at Mukky or a club into a proper rave…it truly is a great song!
* Bonus song* Aerosmith – Don't Wanna Miss A Thing
I couldn't not add this song as this was one of the last songs that would be played at the end of Mukky. I also remember it being played as one of the last songs at Mukky Stafford so it has a very special place in my heart. This is a real classic and it helps me to remember all the great nights out I have had at Staffordshire University.
I hope that you enjoyed reading this post. If you haven't heard of any of these songs (whaaaat?!) then you need to get to know. Also, if you have any specific top uni defining songs then do leave a comment.
Ann 🙂